How to play the game "Doraemon Adventure Game"?
Shizuka has discovered a magic potion which enables her to fly!! Nobita and Suneo have made bets about how far she'll be able to go, but Doraemon felt bad for her and decided to find extra supplies of the potion (as well as magic speed boost!) to keep Shizuka going! Steer Shizuka through the caves without touching the floor or ceiling to beat the others and fly as far as you can!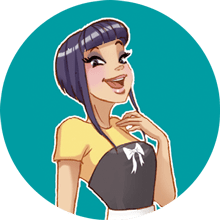 Doraemon Adventure is one of my favorites! We clearly have awesome taste! Come and play more of my fave adventure games!