How to play the game "Delicious Donuts Game"?
We LOVE donuts! Whether they're chocolate, glazed, covered in sprinkles or filled with jam, we just can't get enough of those tasty round cakes. Bet your mouths are watering just thinking about them, right?! In today's girl cooking game, you're going to learn how to make your very own donuts. Our head chef Sonia will be on hand to give you instruction, so you just need to follow them. You'll have whipped up a batch of delicious donuts before you know it thanks to this baking game for girls! Read more
Start off the game by mixing flour, sugar, raising agent, nutmeg, cinnamon and a bit of salt in a big bowl. Add milk and a couple of eggs, and stir everything really well. As you progress through this donut cooking game, add a spoonful of vanilla extract and another of butter then stir again. Use the spatula to find the moulds and once you've prepared the tray, place it in the oven. Finally, dip them in sugar to make them extra sweet. They look great, right?! Why not try out this simple donut recipe at home with the help of a friend or relative? You'll soon be able to make donuts just as good as the ones you buy in bakeries or convenience stores! Have fun with the delicious recipe in this great girls' baking game, and make sure you check out the rest of the girls' games on the site for many more desserts, cakes, cookies and other treats!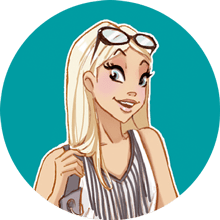 If you enjoyed Delicious Donuts , you'll love these cooking games just like me!