How to play the game "Curing the Flu Game"?
Oh Andrea...your mom told you not to take off your hat and scarf, and now look, you're sick! You should always listen to your mom. Don't worry though, this is nothing that can't be fixed by a visit to the doctor. As soon as you've cured this girl with some cough syrup and a thermometer, she's going to head straight back out to play in the snow. Tut tut tut...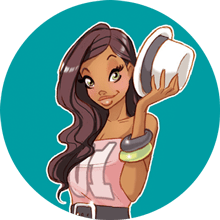 You're clearly loving Curing the Flu - you should check out my pick of the best doctor games!