How to play the game "Cooking With Bacon Game"?
We're cooking one of our absolute favorite things in today's girls' games... bacon!! Whether it's served with eggs, topping a nice juicy cheeseburger or mixed into a creamy spaghetti carbonara, bacon is one of the most delicious things you could possibly eat. How do you cook your bacon? Do you fry it, grill it, serve it with fries or in a sandwich? Like many online girl games, you can cook bacon just as you like it today! Read more
Choose the type of bacon you want to eat in this cooking game for girls, then top it with mustard, ketchup or BBQ sauce. Next, you'll get to decide what you want to eat with it: eggs, salad, hash browns, fries, cheese, mushroom, sausages... Bet your mouth will be watering by the time you've finished decorating this tasty meal!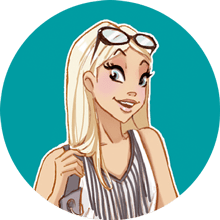 If you enjoyed Cooking With Bacon, you'll love these cooking games just like me!