How to play the game "Cook Spaghetti and Meatballs Game"?
Pasta, pizza, tiramisu... the food world has a lot to thank Italy for! In today's cooking games for girls we're jetting off to Bologna, where we'll be learning how to make the tastiest spaghetti and meatballs imaginable. Our friend Courtney, who is a chef in a top Italian restaurant, will give you instructions, so just follow the simple steps to start cooking. Read more
Mincemeat, onions, tomatoes, carrots and of course spaghetti... start this free cooking game by preparing all your ingredients, then make a delicious bolognese sauce for your pasta. Bet you'll be feeling peckish after you see how good your spaghetti and meatballs looks! Why not try baking a dessert to finish off your meal? Keep browsing our girls' games, you're sure to find something you like here!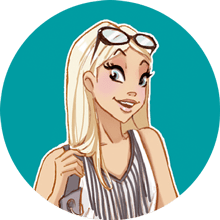 If you enjoyed Cook Spaghetti and Meatballs, you'll love these cooking games just like me!