How to play the game "Cook A Crazy Quiche Game"?
It's a nice, hot summer's day, and Lily's dad is all ready to get a barbeque going. But wait, uh oh, it's broken! Now Lily's dad is getting a little angry and stressed out, he really wanted to cook outside in the sun! Don't worry dad, there are plenty of foods and recipes to make outside! Lily loves baking quiche, and because she does it so often, she already has some pastry prepared in this free food game. Panic over! Read more
Lily loves decorating super tasty quiche, can you help her in this girls' cooking game? She is always baking food like this, so today she's going to make a really special one for her dad with some really crazy ingredients! Yes that's right, that really is sushi, and syrup! Lily likes to keep things interesting in this funky food game for girls. The dinner tables needs decorating too, so make sure you choose a pretty table cloth! You can also choose a plate, cutlery and delicious drink to accompany this lovely meal. Do you think her dad will be impressed with this crazy kitchen concoction?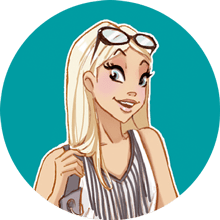 If you enjoyed Cook A Crazy Quiche, you'll love these cooking games just like me!