How to play the game "Bugs Bunny Game"?
Bugs bunny games are all fun, and this is the second Bugs bunny racing game that we've brought you. In this new game for girls you need to complete against the turtle to win this race, with obstacles. use the arrows on your keyboard to move Bugs bunny between your three lanes on the running track, and use the space bar to jump over the hurdles. Read more
You MUST jump over some hurdles in this game - you can't avoid them all, or you won't get any points. Can you beat the turtle in this Bugs bunny race? try out other Bugs bunny games on mygames4girls, or maybe try some dress up games or cooking games for girls!?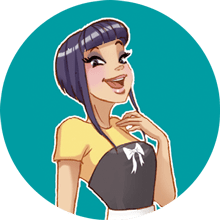 Bugs Bunny is one of my favorites! We clearly have awesome taste! Come and play more of my fave racing games!