How to play the game "Beautiful Wedding Cakes Game"?
Vanilla sponges, fruit cakes, macarons, cupcakes, tarts, the traditional three-layer cake... wedding cakes come in all shapes and sizes! In our cooking games you'll find loads of recipes, tips and tricks to let you bake and decorate the most beautiful wedding cakes every seen. As we know you girls like a challenge, today we're inviting you to compete in a pastry chef competition in this free baking game. Grab your rolling pin and come and show us what you're made of! Read more
Dozens of other chefs are trying to take home the prize for Best Wedding Cake in this baking game, so you'll need to work hard if you want to beat them. Choose a base, flavors, decorations, fruits, frosting and cake toppers, and pay close attention to detail and design to make sure your cake looks stylish, professional and delicious. Create a beautiful wedding cake that any bride and groom would be delighted to serve their guests, and have fun!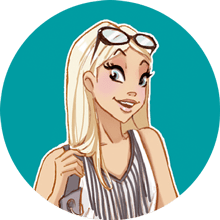 If you enjoyed Beautiful Wedding Cakes , you'll love these wedding games just like me!