How to play the game "Babar and Celeste Game"?
From Phineas and Ferb to SpongeBob SquarePants, you'll find all your favorite cartoon characters in our girls' games! In this animal coloring game we'll be meeting two of the most famous cartoon elephants ever created, Babar and Celeste. When he was just a little baby elephant, Babar left his native jungle for the big city, where he was adopted by a kind old lady who provided for his education. He later returned to the elephant kingdom, where he was crowned king and married the beautiful Celeste – you'll get to meet her in this Babar game for girls, too! Read more
No need for pencils or colouring crayons here: just use your mouse and a bit of imagination, and you'll soon have a great picture of Babar and Celeste in this elephant girls' game! Have fun, and make sure you check out the celebrity games category for lots more girls' games starring your favorite cartoon characters!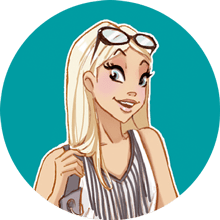 If you enjoyed Babar and Celeste, you'll love these celebrity games just like me!