How to play the game "Asterix Game"?
Asterix and Obelix have been friends for years, and we all love playing Asterix games because he's such a fun character. In this new Asterix game you need to use the arrow keys on your keyboard to guide Obelix around several stages. Use the space button to hit his enemies, and the up bottom to jump up! Read more
In each level of Obelix games you need to collect all the coins without losing any lifes. By getting past your enemies, you'll move on to the next level of the game, but you'll have to beat all your enemies and collect all of the coins to complete the game! Enjoy playing lots of fun games like this one on mygames4girls.com, where there are new free games every day!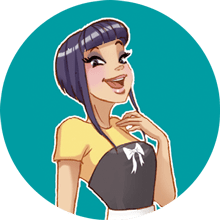 Asterix is one of my favorites! We clearly have awesome taste! Come and play more of my fave free games!