How to play the game "Assemble the Worlds Best Sandwiches Game"?
Another relaly fun game for girls here! Read more
The Squirrel of Sandwich is having a "Fobjects" Sale. You need to help Andy and Rodney to earn as much money as they can, to buy lots and lots of Fobjects!
Just use the space bar to stop the spinning dials, and then try to match a customer's order to earn money. Don't take too long though, or you'll lose your customer!
The aim is to make as much money as you can in the time!
Extra skills are:
Press the "Z" key for x-ray vision
Press the "X" key for double vision
Or press the "C" key for slow motion
It's tricky though - some of these till go really fast, so pay plenty attention in this game! It's a really fun game for girls though, so don't forget to click on the "send to a friend" button, and send the link to all your girl friends!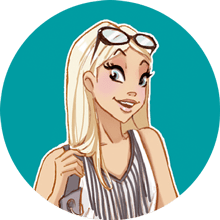 If you enjoyed Assemble the Worlds Best Sandwiches, you'll love these cooking games just like me!