How to play the game "Art Pad Professional Artist Game"?
Discover the world of artists and painters. This is not so much as game, as a tool. You can draw pictures in any colour you want using the brush. You can also replay your painting exactly as you did it. You can make new paintings and change others as much as you want. Click on the tools buttons to erase or write text (or go back to painting). Use the size button to change the size of your paintbrush too! Read more
You can even choose a super frame to put your work of art into! Or why not hang your finished painting in a special art gallery. Click on "view other paintings" if you want to see what other people have drawn (but it won't be people from mygames4girls).
Now just get your creative juices flowing...and get artistic!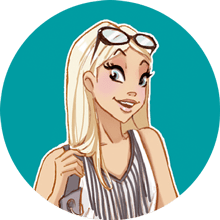 If you enjoyed Art Pad Professional Artist, you'll love these art games just like me!