How to play the game "A Little Girl Makes Chinese Soup Game"?
In this great cooking game for girls, you'll need to be really fast at what you're doing - in fact you'll probably need a few tries before you manage to become a real expert at this. Read more
The aim of the game is to prepare as much soup as you can for the customers of this chinese restaurant. To do that you need to prepare all the ingredients in each pan, and cover them with water from the kettle.
You need to be really aware of what is going on though - you can't let the water boil over, or let the food burn, otherwise you'll have to start again.
When you have a finished pan of food, just add it to the tray so that the waitors can bring it all over to the right customer.
Unforunately, if you burn lots of food you'll be ordered by your boss to wash all the dishes at the end of the night - so you'd better be food!
Start by clicking on the second boiling pan!
If you like this game, or if you like mygames4girls.com, just add something about it to your blog, so that all your friends can play too!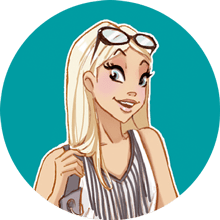 If you enjoyed A Little Girl Makes Chinese Soup, you'll love these cooking games just like me!