How to play the game "True Makeup Kelly Clarkson Game"?
Now that Kelly Clarkson's remembered how to turn her Heartbeat Song up, up, up, up, she needs a new look! Kelly can't decide how to style her hair and wants some inspiration for trendy new makeup styles, so she's come to you for advice in this true makeup game. Can you help this pop diva?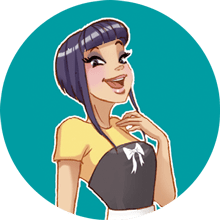 True Makeup Kelly Clarkson is one of my favorites! We clearly have awesome taste! Come and play more of my fave celebrity games!