How to play the game "Tintin Game"?
If you love jigsaw games orpuzzle games, then you'll love playing this new Tintin game for girls! Tintin is a hero from comic strips, but also from TV cartoons. You have probably already read or seen at least one of his adventures. For Tintin games you'll have to try and drop the pieces in the right place. Read more
To rotate the pieces so that they fit together perfectly in this Tintin game, you will have to click on them. Other free puzzle games for girls are available on mygames4girls, which are just waiting for you to discover! By the way, have you thought about telling your friends about mygames4girls.com?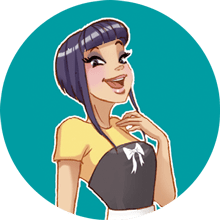 Tintin is one of my favorites! We clearly have awesome taste! Come and play more of my fave jigsaw games!