How to play the game "Shooting Grenades Game"?
There are loads of different types of girls' games at MyGames4Girls.com, so don't worry if make up and fashion aren't your thing - you're sure to find something you like here! Today we've got a cool shooting game where you'll be playing as a soldier boy, blowing up your enemies with grenades. Put your military tactics to the test and prove girls can be just as tough as boys! Read more
The aim of this army game is to eliminate each of your enemies with grenades. Aim carefully and move your cursor to the left or right to adjust the power of your aim - don't throw the grenade too hard, or you'll miss by a mile! Shooting games like this one are lots of fun but they can be quite tricky too, so think hard before you take fire. Ready for your next mission, recruit? Head to the Free Games section for more challenges!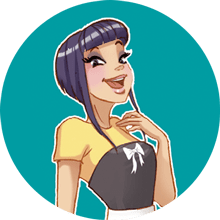 Shooting Grenades is one of my favorites! We clearly have awesome taste! Come and play more of my fave free games!