How to play the game "Pokemon Jigsaw Game"?
Are you crazy about Pokemon?! If you're just like Ash Ketchum and are an avid collector of Pikachu and friends, you'll love this online puzzle game. This Pokemon jigsaw features a picture of lots of the cutest and most colorful creatures from the famous Nintendo game, TV series and movies: Pikachu, Charmander, Zorua and many more. To play, just drag the pieces of the jigsaw around the screen until you've put the picture back together. If you get stuck, click 'View image' for help. Read more
You know, girls' games are a bit like Pokemon... they're lots of fun and there are hundreds of different types! Check out the star section of the site for more Pokemon games, and if you love jigsaws, brainteasers and puzzle games keep browsing the surprise games site for lots more challenges. There are tons of awesome girls' games for you to try out here - gotta catch 'em all!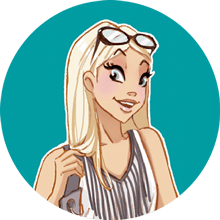 If you enjoyed Pokemon Jigsaw , you'll love these pokémon games just like me!