How to play the game "Playmobil Adventure Game"?
Welcome to the first Playmobil game on MyGames4Girls. In this adventure game, you'll be able to help Jim find pirate treasure hidden on the island by exploring all around it. Throughout girls games like this you'll have to pick up the pieces to allow you to buy items needed for the next part of the adventure. To move in this Playmobil game use the arrows on your keyboard. Read more
To reach for objects or perform actions, click on "enter "! If you're an adventurer, then you will have no trouble playing this free playmobil game for girls. Remember that you'll only get 5 lives to succeed in this adventure game!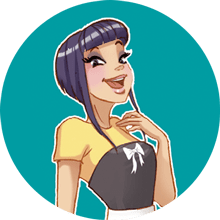 Playmobil Adventure is one of my favorites! We clearly have awesome taste! Come and play more of my fave adventure games!