How to play the game "One Direction Quiz Game"?
Do you know everything there is to know about One Direction? If you're a true Directioner, we've found a few girls' games that you're sure to love! Today we're putting your knowledge of your favorite band to the test with a quiz all about the curly-haired singer Harry Styles. Read more
Do you know what Harry Styles' favorite type of juice is? Or what his favorite movie is? If so, you're sure to ace this One Direction quiz! Make sure you head to the forums if you want to chat about One Direction, and keep an eye out for Harry, Zayn, Niall, Liam and Louis in the celebrity section!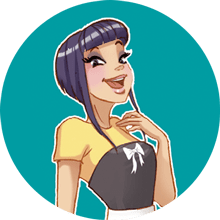 One Direction Quiz is one of my favorites! We clearly have awesome taste! Come and play more of my fave quiz games!