How to play the game "Man make up game"?
In make up games it isn't only women and girls who sometimes need your help is a make up professional, it's also men. This famous star, the Rock, needs you to help him prepare for a new film role. He needs a complete makeover, so he's asked you to do the job. Read more
The Rock's real name is Dwayne Johnson and he has appeared in lots of films like Tooth Fairy and Race to Witch Mountain, but for his next role he has been asked to have a new look. Play this, and other make up games and see if you can become a real make up artist for the stars.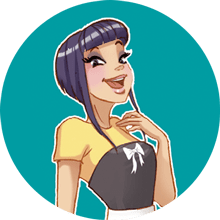 Man make up game is one of my favorites! We clearly have awesome taste! Come and play more of my fave boy games!