How to play the game "Gardening Mama Game"?
Gardening Mama is having a hard time looking after her beautiful garden. It's so beautiful that she's had an invasion of frogs wanting to come and live there! So for our new Gardening Mama games you're going to have to help poor Gardening Mama to get rid of all the frogs. Use your mouse in this Gardening Mama game to shoot the big frogs once, and then to shoot the little frogs again. Read more
You'll need a steady hand to play Gardening Mama games because they involve lots of skill and concentration, and if you fancy trying some other garden games or farm games, then there are lots right here on mygames4girls.com.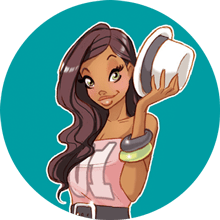 You're clearly loving Gardening Mama - you should check out my pick of the best farm games!