How to play the game "garden game"?
Do you like playing in the garden? In this lovely garden game you'll be able to grow lots of delicious vegetables to sell at the market. You'll need to pay attention to what your plant needs and make sure you water it or feed it at the right times. Read more
With each level your target income will increase. You can plant expensive seeds if you want, which take more work to grow but will earn you more money. Or else you'll have to plant lots of cheap seeds which are easy to grow but do not earn you much money!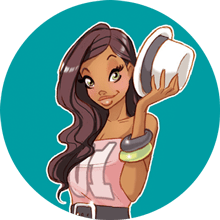 You're clearly loving garden game - you should check out my pick of the best farm games!