How to play the game "Dreamy Adventure Mobile Game"?
Tiffany has been having the strangest dreams recently! She dreams that she is high above the town where she lives, jumping through the night sky by leaping from planet to planet! But the planets are... sheep? It's all very strange, but you know how weird dreams can be! Tiffany's just going to go with it. In fact, she wants to find out how far she can go in her dream adventure! Guide Tiffany's journey in this mobile game by swiping your tablet when Tiffany is in line to jump!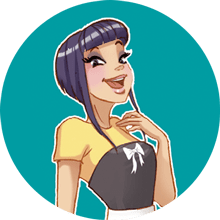 Dreamy Adventure Mobile is one of my favorites! We clearly have awesome taste! Come and play more of my fave fun games!