How to play the game "Clawdeen Wolf Real Makeover Game"?
Girls, have you ever woken up looking like a total mess? You're not alone. Clawdeen Wolf knows exactly how you feel, after she woke up once with a huge pimple on her nose! Now, she takes time to complete her beauty regime every morning before heading to Monster High. Take a look at all the different steps she takes to get that fierce look she's got going on. Rawr!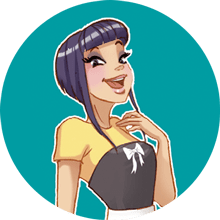 Clawdeen Wolf Real Makeover is one of my favorites! We clearly have awesome taste! Come and play more of my fave beauty games!