How to play the game "Ben 10 Game"?
Who said Ben 10 games were just for boys?! We know you girls love going on adventures with this brave cartoon hero and that you can battle monsters and aliens just as well as any boy! To play this free Ben 10 game, just use the arrows on your keyboard to move around and the spacebar to attack. Try to grab as many power signs as you can along the way - they'll give you the energy you need to win this adventure game! Read more
If you're as brave as Ben 10, you'll have no problem beating the clock and winning this free adventure game. Want to play more girls' games with your favorite cartoon heroes? Just check out the Celebrity section, you'll find all sorts of familiar faces there! Good luck!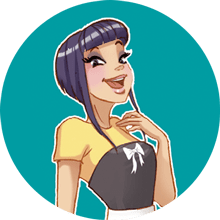 Ben 10 is one of my favorites! We clearly have awesome taste! Come and play more of my fave adventure games!