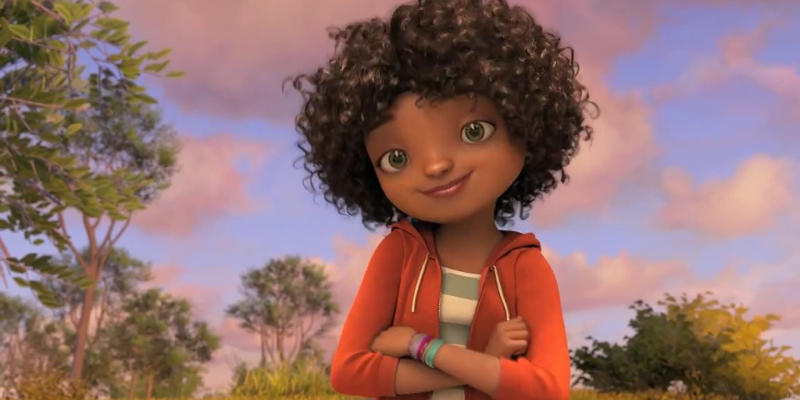 We've already got a superstar cast with Jennifer Lopez and Rihanna, but as we're pretty nice girls we'll give you a run down of the plot...
In the movie, a pushy alien race called Boovs are looking for a new planet to move into and just so happen to stumble upon Earth. Naturally, they get busy relocating the humans and reorganising the entire planet to something a bit more Boovtiful (sorry).
FACT ALERT: In the film, O was going to be named J. Lo, which (obv) is Jennifer Lopez's nickname and she's IN the film. What on Earth?!
But Tif (a.k.a. RIhanna) is so resourceful and smart that she avoids being captured, and finds herself running into O, an alien Boov! The only issue is, O has a bit of a bad reputation (it's why he got his name… see the trailer for deets!) and has in fact been banished by his fellow Boovs.


Tif and O, fellow fugitives, have to fight to save their future and the future of the galaxy - with the help of a very fat cat and a flying car…


Home is made by the same brains behind The Croods and How To Train Your Dragon (we're still not over how much we want our very own Toothless) which means it is almost porbably definitely going to be as hilarious and awesome as they were!
NOT ANOTHER FACT? Tip's full name is Gratuity Tucci. Use that information responsibly.


As ever we have the trailer ready and waiting for you like a hot dinner on the table. Use your eyes and watch carefully but don't get too ahead of yourself - it's not out til March 2015!