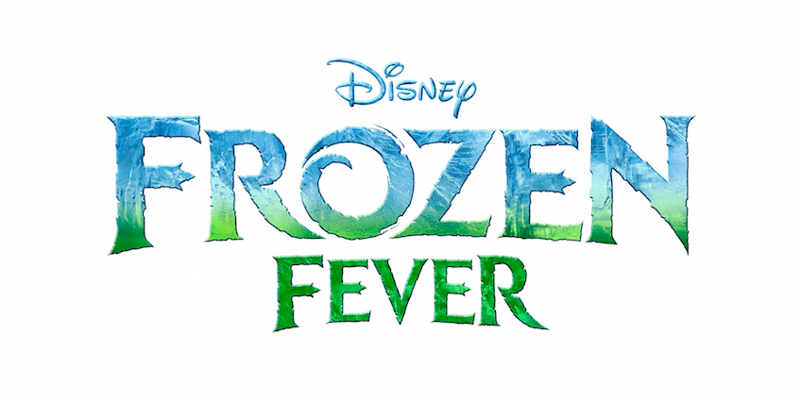 It's the biggest news from Arandelle since, you know, Frozen! Disney have put together a seven minute short movie returning Queen Elsa, Princess Anna and Olaf (lover of warm hugs) to our screens and we are as excited as a troll who's grown his first mushroom. Or Anna buying Kristoff a new sled. You get the idea.
The short is only going to be in theatres, screening alongside the new Cinderella live action remake, so prepare yourself for a serious Disney-fest.
Frozen Fever 2015: Official Trailer
Disney have now released the trailer for Frozen Fever! We hear a snatch of a brand new song and brand new dresses. Eeeeeeee.
Doesn't tell you much, does it? We know that the original cast who voiced Anna, Olaf Elsa and Kristoff are returning for Frozen Fever (welcome back, Idina Menzel, Kristen Bell, Jonathan Groff and Josh Gad!), AND there's going to be a brand new song written by Kristen Anderson-Lopez and Robert Lopez (the guys who did the Frozen soundtrack, dontcha know).
But even more exciting is Disney's recent release of official Frozen Fever images from the movie! We've got them right here, so we'll talk you through the storyline (and quite possibly make up bits we don't know).
We know for sure that in Frozen Fever it's Anna's birthday; Kristoff wants to throw her the best party ever. Maybe they'll FINALLY let Anna build a snowman.
At some point, Anna, Elsa, Kristoff, Sven and Olaf pose for a nice portrait, decorating the frame with what looks like a very thin pretzel (an Arandelle delicacy?).
Despite Elsa coming to terms with her powers at the end of Frozen, the stress of the party threatens to ruin more than just the celebrations! But on the bright side they've got some nice new clothes and wallpaper, too.
Anna still hasn't graduated from Disney Princess School as she keeps failing 'Sleeping Beautifully' classes (which are taught by Aurora, obvs). But we like her better this way.
Olaf scoffs a huge chunk of cake. They need some sort of law brought in that protects the cakes and confectionery of Arandelle. CAN THESE PEOPLE NOT TAKE CARE OF THEIR CAKES?!
And that's all we know about Frozen Fever so far! There's speculation that the 'Fever' in the title suggests someone gets ill, or that Elsa's powers will endanger people's lives (again)!
All we know is that, sadly, we won't get to see Anna punch Hans again. So here it is, one more time. In slow motion.