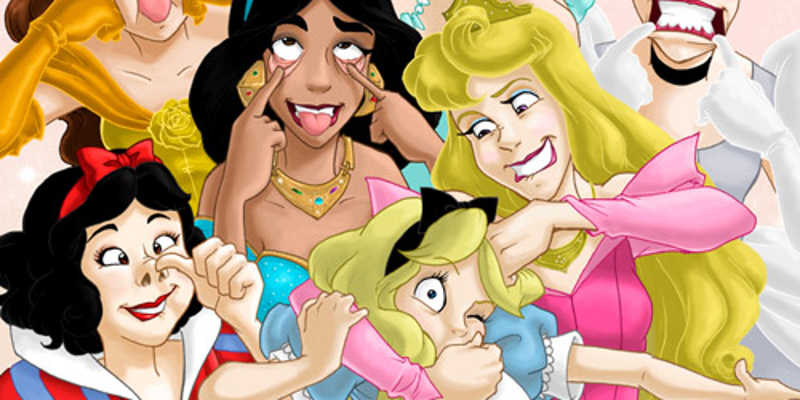 Sure, we all love the classic fairy tales. There's always a very beautiful princess, a prince, an evil witch or a cruel sorcerer. You know, the good guys and the bad guys.
But in real life, no one is ever completely good or completely bad.
Do you remember the most evil villains of all time?
In Disney's The Descendants, you'll meet the son of Beauty and the Beast, who is the future king of a wonderful land. You'll also meet the kids of the most wicked Disney characters. There's Evil: Maleficent's daughter, Evvy: Snow White's step sister, Carlos: Cruella de Vil's son and Jay: the son of Jafar.
The great thing is that the Prince has decided to invite all the children of the poor to study in the Kingdom's high school. Uh oh...all good guys go there! Mulan, the Fairy Godmother, Rapunzel and Sleeping Beauty's kids are all a little worried about what's going to happen next…
Do you think the good guys and the bad guys will be able to get on with each other? Eeek, we can't wait to see The Descendants movie to find out!
Also, does this remind you of anything at all...hello, Ever After High? What do YOU think?