How to play the game "Turkey Dress up Game"?
Its that time of year where turkeys all around the world are put on the table for a delicious thanksgiving meal! This turkey doesn't want to be put on a table though. This turkey wants to get dressed up! Animal games feature lots of different animals, so dress up games for animals like this can also feature a range of fun animals. Read more
This turkey needs a new outfit, shoes, hat and some cute accessories, so that the farmer won't take him in to be eaten for thanksgiving dinner. Play lots of other thanksgiving games and free games like this one right here, and if you like it, why not leave a comment below, to tell us all what you think!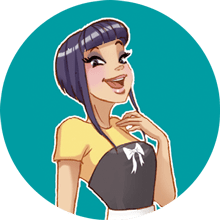 Turkey Dress up is one of my favorites! We clearly have awesome taste! Come and play more of my fave free games!