How to play the game "Shop Assistant Selling Game"?
To play this selling game, you should serve the children the candy they order. You can prepare some sweets in advance, so you make best use of time! If you prepare something wrong, you will have to put in the trash and start again, though! Read more
For each level, you should try to serve a maximum number of children in order to gain enough points to take you to the next level. To play, use your mouse and use the "pause" button if you need to stop the game for a few minutes. Time is precious in this work game, so do not waste it!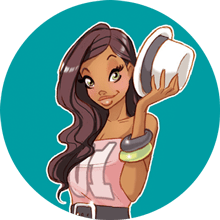 You're clearly loving Shop Assistant Selling - you should check out my pick of the best work games!