How to play the game "Play Puppy in my Pocket Game"?
Everyone would love to have a puppy or a kitten, but actually they can be quite hard work! That's why there are Puppy in my Pocket games. With Puppy in my Pocket, you can try out looking after a puppy for yourself, to see if you can handle it, or not. If you enjoy dog games and other animal games, or maybe if you even have a pet dog of your own, then dog games like this puppy in my pocket game are great for you! Read more
All you need to do is guide the dog to it's destination without it bumping into to many obstacles. Use your mouse to guide and click to make it run faster!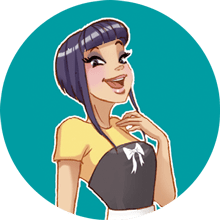 Play Puppy in my Pocket is one of my favorites! We clearly have awesome taste! Come and play more of my fave dog games!