How to play the game "Online Adventure Games"?
This game is for girls who love fun games! You are in control of a plant and you need to help it get to the end of the trail without dying. To do this, use the arrows of your keyboard to make the plant fly, or go underground. You can also make him eat mosquitoes and kick over the objects in its path. All the instructions you are given at the start of the game so you'll know the actions you can perform with the arrows on your keyboard.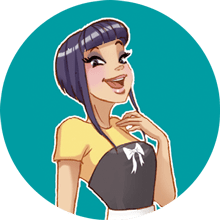 Online Adventure Games is one of my favorites! We clearly have awesome taste! Come and play more of my fave adventure games!