How to play the game "Moon Adventure Game"?
Ok, so as you know, there is no intelligent life on the moon. That is, until you arrive! That's right, the moon is up for grabs, and just like an astronaut, you have decided to fly there to start your own colony…how brave! The problem is, you're not the only one who's had this brilliant idea. Hmm, this could be a lot harder than you first thought… Read more
You'll need to use a lot of logic. If you're about to head into a war, you need to think your strategy through first! Follow the tutorial until you've got the hang of things. Remember, you'll need to build the beginnings of a strong town before you'll be ready for the arrival of your enemies. Have you got what it takes to take over the moon..?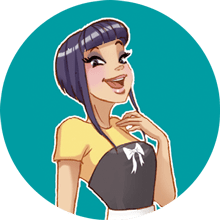 Moon Adventure Game is one of my favorites! We clearly have awesome taste! Come and play more of my fave strategy games!