How to play the game "Karotz Game"?
Karotz games are all about cute little rabbits, just like the real Karotz game with all the rabbits in it! It might not be the real rabbits like in Karotz, but it's pretty close. In this animals game you need to simply use your mouse to move around the log. Move it over the space where the cliff is, so that none of the poor little karotz rabbits fall into the hole. Read more
As you have more and more rabbits, the game will get more difficult - whats your best score? Why not tell us in the comments below! Challenge your friends to get the best score, or try another of our Karotz games on mygames4girls.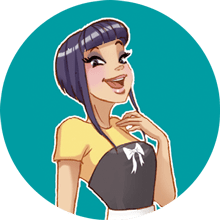 Karotz is one of my favorites! We clearly have awesome taste! Come and play more of my fave free games!