How to play the game "Fun in the Water Game"?
Uh oh...there is a very hungry shark in this free girl's game. This shark is ruthless, and he will eat anything that crosses his path, you don't want this is to be you do you? Then hurry! Pop all the bubbles before time runs out in this tense puzzle game for girls! Read more
Use the shell at the bottom of the screen to shoot bubbles, but pay attention! You must match them to bubbles of the same color in the tube in order to see them pop! This puzzle game is a bit tricky, but keep practising and you're sure to have lots of fun! Once you're a pro, check the site every day for new free girls' games.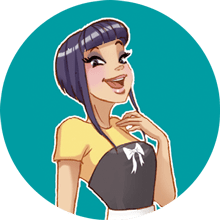 Fun in the Water is one of my favorites! We clearly have awesome taste! Come and play more of my fave puzzle games!