How to play the game "free cooking game"?
In this cooking game for girls, you have to use your spatula in order to turn the pieces of steak when they are cooked. You mustn't make mistakes with the cooking time required though, as guests of the barbecue are very demanding and want a perfectly cooked steak. If you turn over the steaks too early, you lose points. Read more
Indeed, at the right hand side of the game, a bottle of Lipton takes the temperature, simply click on the bottle to lower the heat and continue to take care of the barbecue. Beware, because the game will become more rapid, and there will be more and more food that you must take care of on the grill. The meat will no longer be the only ingredient that you must cook, as mushrooms and even kebabs will also appear. When you're finished with this, try our some other free cooking games.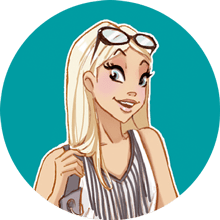 If you enjoyed free cooking game, you'll love these cooking games just like me!