How to play the game "Flintstones Art Games "?
We're heading back to the Stone Age in today's girls' games! If you've ever watched the Flintstones, you'll know all about Fred, Wilma, Barney, Betty, their kids Pebbles and Bamm-Bamm and their pet dinosaur Dino. These prehistoric boys and girls get into all sorts of adventures, as you're about to see in this art game! Read more
Hope you're feeling creative, because in these online art games you'll get to color in the Flintstones in three different pictures. You can copy the color you see on screen, or mix them up for a crazy new look. You're the artist in residence in these coloring games!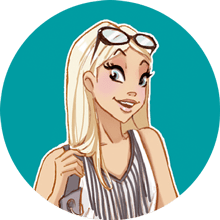 If you enjoyed Flintstones Art Games , you'll love these character games just like me!