How to play the game "Fish Shop Game"?
Are you the sort of girl who loves pets and animals? If you have a fish tank or fish bowl at home, you'll know that fish make great pets: they're clean, quiet and very pretty! In today's girls' games you're going to be working in a special pet shop, where you'll send fish tanks, fish food and - of course! - fish to your customers. There are loads of different fish to choose from, so choose carefully in this online shop game! Read more
If you've ever played restaurant games or management games for girls, you'll have no trouble working in this pet shop! When your customers walk into the pet store, you'll need to click the fish, tank and other items that they want to buy and place them on the counter. Like all shop games, the more fish you sell, the more money you'll make! Good luck, and have a look around our surprise games section for more fun with animals and pets!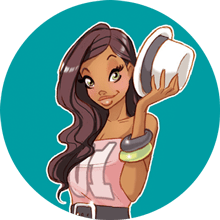 You're clearly loving Fish Shop - you should check out my pick of the best free games!