How to play the game "Fast Food Waitress Game"?
In this great cooking game, you'll have to run a fast food restaurant so that you make lots of money. Day by day, the number of clients will increase, they'll place their orders and go and sit down. Be very careful not to mix up the ingredients that make up their burgers. First, click on the bread oven to get good hot bread, then click on the meat to cook ot, and once hot, go back to get the bread and put in the meat. The sauce will the last thing before giving the order to the customer. Can you feel the heat?!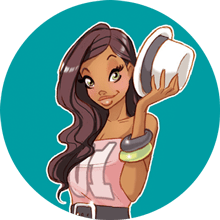 You're clearly loving Fast Food Waitress - you should check out my pick of the best waitress games!