How to play the game "Easter Bunny Egg Hunt Game"?
For many of us, Easter is one of the nicest times of the year. It gives us the chance to scoff loads of chocolates and have tons of fun running around hunting for eggs – what could be better?! Thanks to this great Easter game, you'll get to turn a simple Easter Egg hunt into an exciting adventure! Super Bunny is a professional Easter Bunny; he was really looking forward to handing out his Easter treats to all the girls and boys in town this good Friday, but some mean old chicken has stolen his basket! In this Easter game you'll have to help him to find the chocolate eggs, but watch out: this nasty chicken knows how to look after herself, and she's not alone… Read more
Easter games aren't always a walk in the park, as you'll find out in this animal girl game! You'll need to pass several levels in order to collect all of the Easter Bunny's eggs, and each is harder than the last. You'll find the hen's chicks clucking around on each level; Super Bunny will need to jump over them in order to win points and find the Easter eggs, but he'll lose a life if he misses! Just use the up arrow to let him jump, and the right and left keys to move him backwards and forwards. Make sure this Easter Bunny saves his strength for his battle with the hen – she's a tough old bird and he'll need to use all his cunning to outsmart her!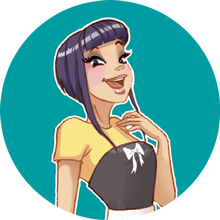 Easter Bunny Egg Hunt is one of my favorites! We clearly have awesome taste! Come and play more of my fave animal games!