How to play the game "Cooking Thai Food Game"?
Do you love trying different food - have you ever had Thai food for your dinner? Thai food as usually lovely and has lots of delicious flavours and spices in it! Read more
In this game for girls you are in charge of a soup stand selling Thai soup! The first time you play is a trial round, to show you how to do it. First you add the noodles (but don't leave them in too long), then the vegetables, and then put these into the bowl. Then add the balls, and finally the pink sauce.
When you get onto level two, the game gets harder - you'll have less time to prepare your soups, and you need to be really careful that the food in the pan is not under cooked or over cooked - you'll see the noodles get a little bit looser when they are ready (but don't wait 'til they're really loose because thats too much). The vegetable will go a little bit darker green when it's ready too!
This is a tough game but work hard at it and you'll have great fun, and be the most successful Thai Soup stand owner in all of Thailand!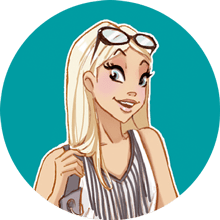 If you enjoyed Cooking Thai Food, you'll love these cooking games just like me!