How to play the game "Christmas Toy Gifts Game"?
It's time for christmas games! Soon it will be Christmas in the north pole, and all around the world, children and parents and friends and family are all getting ready. Santa and the elves are all working very hard to get all the presents ready for all the children, and in one of their factories they are making lots and lots of childrens' toys. For each toy, the elves need to find all the correct parts, and match them together to assemble the toys. Read more
This Christmas, in one of our great new free Christmas games for girls, why not help out the elves in this Christmas game. All you need to do is look carefully at the picture at the side, and then pick out the correct parts from the shelf at the bottom. Remember though, the toy pieces might not be the right way around - they might be upside down, or fallen over, so look carefully! See if you can get through all of the levels of this great Christmas game for girls so that all the children will get their toys. Then try our other free Christmas games for girls!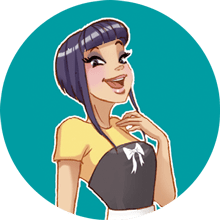 Christmas Toy Gifts is one of my favorites! We clearly have awesome taste! Come and play more of my fave christmas games!