How to play the game "Casper, the friendly ghost Game"?
For this casper the ghost game you should try not to be afraid of girls games. In fact Casper's uncles are going to try to scare Castper and his friend Hollie, in this Casper game, at the school of fear! You have to do everything to protect the girl in this girls game of ghosts. The three uncles will be hidden in the background and will appear from time to time during this game for girls. You'll have to move objects around the room to protect Hollie. Read more
For example put water in the heat of the chimney or even block the door or the closet with a chair. If you manage to find solutions in this girls game, Hollie will be able to study quietly in the School of Fear! The more you advance in free girls games, the more the levels will become difficult. So do not be afraid in this Casper the Friendly Ghost game !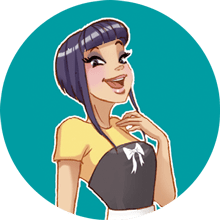 Casper, the friendly ghost is one of my favorites! We clearly have awesome taste! Come and play more of my fave free games!