How to play the game "Cars 2 Game"?
Driving games are fun to play on the computer, and this new cars 2 game (just like other cars games) is a really great addition to the site! To tie your seatbelt, just press the space bar, and then use your arrow keys to start moving. Read more
You have to stay within the speed limit of 80 km, so keep checking your speed at the bottom left side. Be careful not to crash into other cars, or obstacles on the road, but try to collect as many coins as you can. You have limited time to complete the course, so be quick, but careful. Can you make it all the way to the end of the course?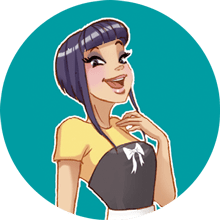 Cars 2 is one of my favorites! We clearly have awesome taste! Come and play more of my fave free games!