How to play the game "Calimero Game"?
Just like Calimero in the famous cartoon with his girlfriend Priscilla, the main character in this game is a cute little black ball. Calimero is actually a duck, but he too is a bit funny, all black feathers and always with his egg shell still on his head. Read more
In this game though, you'll need to use your mouse to move around your own Calimero style character to avoid being his by the enemies. You also need to try not to get in the way of their fire, and try to fire back by clicking your mouse button. Good luck! And remember to leave a message with your score!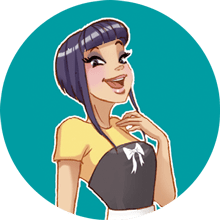 Calimero is one of my favorites! We clearly have awesome taste! Come and play more of my fave shooting games!