How to play the game "Bump My Ride Game"?
Until now the idea of "love" was all about love hearts and roses and romantic moonlit evenings! Well now things are going to change! Read more
You're going to drive around in the "lane of love" and pick up as many sweet rides as you can!
Use the arrow keys on your keyboard to move left or right. Drive up as close as you can to the female cars and try to push them with your car into the "love stop"
Every time your car band into another car, the health of you car will go down so be careful not to crash into people.
Theres a mini game involved in this game too...when you get to this point just use the arrow keys again!
Good luck finding love in this funny love game for girls!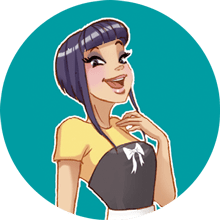 Bump My Ride is one of my favorites! We clearly have awesome taste! Come and play more of my fave free games!