How to play the game "Build a Tower Game"?
Do you love building towers or playing puzzle games like Jenga? If so, you'll love the challenge we've set for you today! Construct the highest tower possible by placing building blocks one on top of the other. Watch out, it's not as easy as it sounds! These blocks are attached to a swinging wire, and you'll have to release them at exactly the right time if you want to build the tower. Drop more than three and it'll be game over! Read more
To play, place the first brick on the platform then click the mouse at exactly the right time to set the next one on top of it. You'll get twice as many points if you manage to place it perfectly, so aim carefully! Puzzle games like this one are really simple but very addictive, don't you think? Leave us a comment to tell us your best score, and keep exploring the rest of the girls' games on the site for lots more building games and other surprises!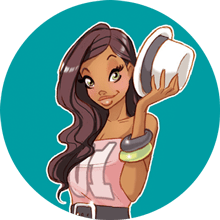 You're clearly loving Build a Tower - you should check out my pick of the best puzzle games!