How to play the game "Bridge Builder Game"?
We're going on an adventure in this building game! Luca, Ali and Sam are three friends who love exploring new places, and in this girls' game they've hopped on a little train and are riding around the countryside taking in the sights. Unfortunately, the tracks are broken in some places and there's a chance the train could fall into a canyon! Read more
Can you construct a bridge to get the train across the gorge in this building game? We know a puzzle games expert like you will have no problems helping the boys and girl on their journey, so let's get building! There are more than 24 challenges for you to tackle in this construction game, so put your puzzle skills to the test and see how far you can go.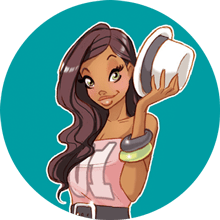 You're clearly loving Bridge Builder - you should check out my pick of the best free games!