How to play the game "Bento Box Ideas Game"?
Sara just got back from a trip to Japan...she loved it! Tokyo is such an exciting place; the fashion is awesome, the buildings are super cool and the food is...uh-may-zing! This bento box recipe will teach you to make cute panda rice balls and pretty stars and shapes! Do you think they look too good to eat?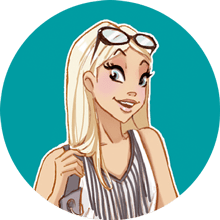 If you enjoyed Bento Box Ideas , you'll love these cooking games just like me!