How to play the game "Baking Peanut Butter Fudge Game"?
Nobody cooks better than grandmas, right, girls? Our grandmas always know tons of secret recipes that they used to cook when they were girls, and their cooking is always delicious. In this free cooking game Grandma Lola is going to share her top secret recipe for peanut butter fudge with dark chocolate... mmm, just the name is enough to make your mouth water! Grab your apron and start mixing up the ingredients in this online baking game! Read more
Learning to cook and bake is super easy with all our free girls' games. Just follow Lola's instructions and you'll soon know how to bake this delicious chocolate dessert. Still hungry for more cooking games? Keep browsing the site for lots more tasty recipes!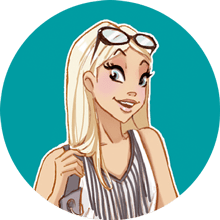 If you enjoyed Baking Peanut Butter Fudge , you'll love these baking games just like me!